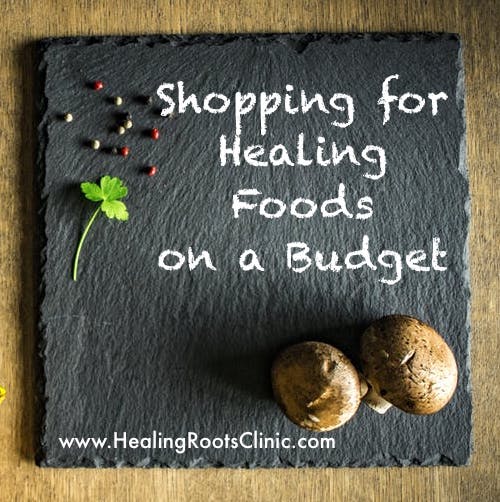 "Well, I guess shopping at Costco is out!" commented the mother of a teenage patient after I presented the anti-inflammatory diet that would lay the foundations for a plan to help heal her daughter's severe cystic acne.
I honestly had not shopped at a warehouse-type store in many years and so I assumed she was probably right – highly processed foods are off the table when on an anti-inflammatory diet and I assumed that was the bulk (pun intended!) of what Costco and similar stores had to offer. Luckily, a good friend who shares my commitment to a nourishing, whole foods diet took me with her on a shopping trip last year that changed my mind.
In my ideal world, we would all eat local, pasture-raised, organic foods all the time. In the real world, we have to balance this ideal with practicality and budgets. To that end, and on the request of several of my patients, here is a list of the items I frequently buy at Costco to save money. I will differentiate what I buy with whole-hearted approval and what I consider a compromise that I might make based on convenience and budget. This will make the list not just about warehouse food shopping but also a mini anti-inflammatory food and shopping tutorial on this and that.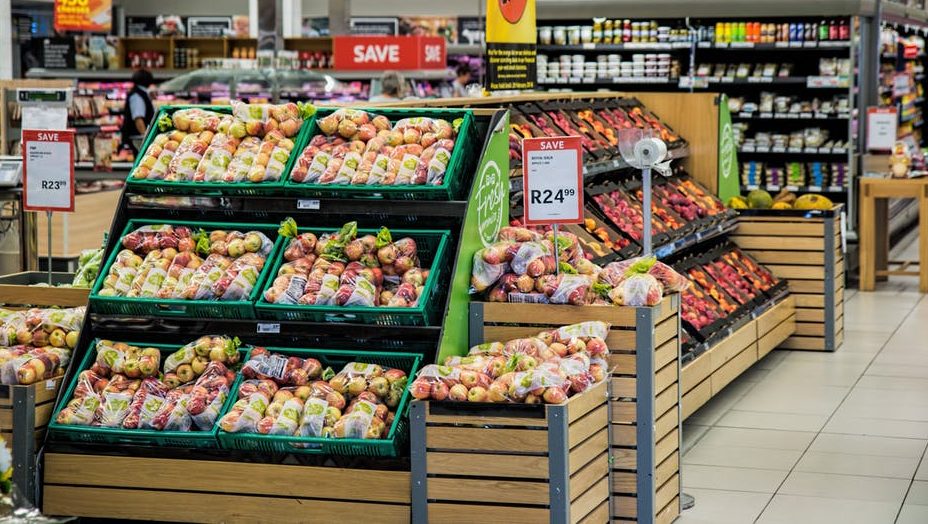 Whole-Hearted Approvals and How/Why I Use Them
Dr. Teal's Epsom Salts and Arm & Hammer Baking Soda: the two main ingredients of a detox bath! I also use the baking soda as the base for homemade household cleaning scrubs.
Vermont Village Organic Raw Apple Cider Vinegar:

the third ingredient for detox baths, a must-have for salad dressing, and great for splashing into a glass of water as a pre-meal tonic for digestion. This ACV is not only organic but also raw, unfiltered, and contains the "mother"- all the items on my checklist.

Distilled White Vinegar:

simply add this to an empty spray bottle for a simple, effective all-purpose cleaner. Feel free to add essential oils and a bit of water to dilute it. Also, it makes an excellent non-toxic weed killer.

Italian Volcano Organic 100% Lemon Juice:

useful for salad dressings as well as a warm water morning tonic with ACV and a pinch of cinnamon.

Sardines:

a can of sardines has your dose of omega-3 fatty acids for the day and are also a great non-dairy source of calcium, minus the mercury content that other fish sometimes contain. These are a favorite grab-and-go lunch for me. They were on-sale last month and I now have over 60 cans on the pantry shelf. No joke! I am that enthusiastic about how healthy and convenient they are

Organic frozen veggies, including cauliflower rice, brussels sprouts, broccoli, and green peas: please don't follow the directions for microwaving in the meal-portioned plastic bags! Steam, sautée, or roast them. These are awesome to have on-hand, especially at the end of the week when my fresh veggie drawers are looking empty.
Organic frozen fruit:

these really help bring the cost of smoothies way down. Frozen or defrosted dark cherries and blueberries also make a simple dessert.

Thai Kitchen Organic Coconut Milk:

these are now in BPA-free cans! I always have these on-hand for smoothies, to dilute and use as additive-free coconut milk, and for making whipped cream and other desserts.

Wild-Caught Salmon and Cod:

read the bag or signs carefully because Costco has a lot of farmed fish and some wild-caught. These are in individual vacuum-sealed pouches and are easy to defrost for a last-minute meal.

S.Pellegrino Sparkling Mineral Water:

for a little variation on non-fizzy water and a dose of natural minerals. Adding a splash of lemon and lime juice makes it even more refreshing.

Coconut Water:

a great source of potassium and an awesome green smoothie base, make sure to buy a brand without added sugar or flavors.

Avocados: according to the Environmental Working Group's "Clean Fifteen" Guide, buying organic avocados isn't super-important as they tend to be pretty toxin-free. I often put half an avocado in my green smoothies for a creamy texture. When this bag of 6 turns ripe all at once, I simply scoop out the flesh and freeze it for later smoothie use.
Chosen Foods Avocado Oil: this is a cold-pressed oil and not processed using chemicals, meaning that it won't be rancid or tainted like many vegetable oils are. Avocado oil is a good neutral oil that can be used for higher heat cooking and making delicious homemade mayo.  
Organic spinach and mixed greens:

even if I were shopping for one, I would still buy these large containers because of the excellent price and because, like the avocados, I can freeze them for smoothies before they go off. I know that freezing greens might sound weird, but a participant in a cleanse I sponsored once pointed out that frozen greens blend much better and the taste isn't altered.

Organic dried figs:

these are the perfect simple dessert and have absolutely nothing added; they are sulfur-free and with no added sugar.

Organic blackberries (also strawberries, raspberries, and blueberries):

I never want to pay the price for blackberries at my local market, but they are a very low-sugar berry and packed with nutrients so I love when I see them at Costco.

Organic sweet potatoes and butternut squash
Organic almonds and pinenuts: nuts are a staple snack for me and organic nuts are so expensive at the local market. I don't like to compromise and buy non-organic because one of the final steps in nut "processing" is fumigation with chemicals of the finished product. Are you rinsing your nuts before eating them?
Organic chia and hemp seeds:

these are great for adding to smoothies as well as making chia puddings and hemp milk. Chia and hemp seeds will never provide you with omega-3 fatty acids you need on their own but they are a nice boost.

Go Raw Sprouted Pumpkin Seeds:

sprouting enhances the nutrients in seeds and nuts, but not everyone has a dehydrator or an oven that goes low enough to DIY. It is usually quite expensive to buy sprouted seeds and nuts so these are a true steal when they are in stock.

Kerrygold Butter:

this makes awesome ghee. It isn't technically organic but cows graze on green, pesticide-free, Irish pastures 10 months out of the year and are not given growth hormones.

Tejon Grass-fed beef Sausages:

these are free of preservatives and the animals are not treated with routine hormones or antibiotics.
Compromises and Why
Chosen Foods Avocado Oil Mayonnaise: I really prefer to make my own mayo or aioli for all the benefits of raw egg yolk and total purity of ingredients, but sometimes it is nice to have a pre-made option on-hand that is made up of mostly organic ingredients- a much, much better choice than Miracle Whip! This is also a great choice for those avoiding raw egg yolk.
Organic peanut butter:

I love PB, don't you? Who doesn't? The two main problems with peanut butter, in general, are 1) possible mold toxins inherent in most peanut butter and 2) it is not actually a nut but a legume that hasn't been soaked or sprouted before processing, which I prefer for both digestibility and health. These factors always make peanut butter a little bit of a treat or yummy compromise in my book. Many peanut butter brands are also loaded with sugar and hydrogenated oil. This PB is organic and free of any additives, which is wonderful, but it comes in a plastic jar, which is not so wonderful. Oily things in plastic are second only to heated things in plastic on the list of plastic uses I like to avoid.

Organic eggs:

much better than conventional eggs but I would put money, all of my money, on these eggs are coming from chickens living in pretty dismal conditions. Organic refers mainly to the feed being organic not that the chickens are roaming free while dining on green grass and insects, as they should be. Yes, a step-up from conventional but from a health perspective and humanitarian perspective, pasture-raised eggs are best, with organic free-range following and regular organic next. I often purchase these when I am at Costco (once every 2-3 weeks) and I buy pasture-raised eggs at the local market when I do my regular shopping there. If I were healing from an autoimmune disease or within 6 months of wanting to conceive, I would buy only pasture-raised eggs and skip other types of eggs.

Organic beef: this is a similar argument to organic eggs. My favorite ground beef to buy is pasture-raised beef with organ meats ground and premixed in from the Weston A. Price Foundation-inspired food co-op I am a member of. This ground 'gold' is $11 a pound and I usually buy a couple of pounds a month for a nutritional boost. I also frequently find pasture-raised beef on-sale at a local Whole Foods but there are definitely times I just want to stick with one store, so Costco organic beef it is. One day, I hope I'll have a deep freezer so that I am able to save on beef by buying part of a local cow.
Organic maple syrup:

my only issue with this is the plastic. My concern over plastics and food might seem a little over the top, but I am not alone in this. If you are interested in knowing more about the concerns, here is a

good article

. It is virtually impossible to completely avoid plastic packaging, but I try to limit it where I can.

All the little exposures

to toxins add up!
To be sure, these "compromises" are specific to my budget and values. If you are new to shopping organic and whole foods or are on a different budget than I am, the things that I consider compromises might be a celebrated step for you. And that is great!
Items I Don't Usually Buy but You Might Consider
Wild Brine Sauerkraut:

I make my own sauerkraut for pennies, but if that isn't your thing, the brand Costco carries looks pretty good – just cabbage and salt. This means it is actually fermented and should contain health-promoting bacteria. It is in a plastic bottle, but….

Farm House Gut Shots:

this is a natural probiotic shot made from the leftover juice from fermenting sauerkraut. I like to ferment and have plenty of pickling juice around to take shots of, but if I didn't I would be super-excited about this. It is ideal to have something fermented with each meal and the option of a liquid shot makes that easy.

Pressery Drinking Vinegar:

I paid over $4 for one of these the first time I saw it at a little café because I was so excited to find a super-low sugar fizzy drink that was sweetened only with maple syrup. These would be great for a party or to have on-hand for a treat.

Mary's Gone Crackers:

these are made from whole seeds and grains, a pretty darn good choice for a cracker.
The Theme of Shopping for Healing Foods on a Budget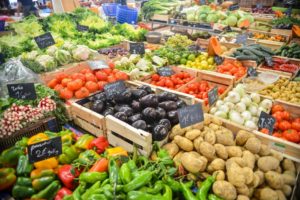 You might notice a theme in the items I buy from Costco – none of them are pre-made processed foods. They are all single (or almost single) ingredient items. The theme might look like it is simply "organic," but that isn't the most important criteria. There are plenty of organic processed foods available at Costco but these often have sugar, gluten, or rancid vegetable oils as ingredients. I am often tempted by their selection of Chocolate Barks, but I usually pass.
Unless an item is a single ingredient, read and evaluate the label. In fact, even if it appears to be a single ingredient, read and evaluate the label! Even seemingly simple foods, like organic dried blueberries, might have added cane sugar or vegetable oils. Decide if those small add-ins are where you want to compromise a bit. Maybe you do want the Dark Chocolate Bark because you read the label, it has no objectionable oils, flavorings, or colors, and you're good at moderation with a slightly higher sugar treat. The goal is to fill the cart with savings on mostly organic, single ingredient, real foods.  
I hope that you've found this to be a helpful guide to stretching your healthy food shopping budget! If you're interested to know more about the Anti-Inflammatory Paleo (AIP) Diet I mentioned at the beginning of the post, you can get my free AIP eBook by signing up below for my newsletter.
---